Residential Sales:
Market Appraisal
We offer a complimentary, no obligation market appraisal and a flat commission rate on all property sales. You can be assured that this is the best value for your money locally, with an exceptional level of service, marketing and professional advice.
Our valuation service is provided using thorough and extensive local research and encompasses all comparables and current market conditions. You will receive our comprehensive valuation pack detailing all workings and research gathered to give you your market value. We will also talk you through the sales process and recommend a sales service that is right for you and your current situation.
Full Marketing Service
If you are hoping to achieve a quick sale or just want full coverage marketing then this is the service for you. Your property will be posted to a variety of property portals including Rightmove, Zoopla and Prime Location and can be further enhanced with boosted and feature listings.
It will also take prime position in our office window display, on our website and we can also post one of our highly commended for sale signs to catch the passing vehicular and pedestrian traffic.
Discreet Marketing Service
If you are yet to consult family, friends or neighbours, just want to test the market or the sale needs to be handled with the utmost sensitivity then this is the service for you.
There are a number of ways to discreetly market your property and if you feel that this is the service for you then we are more than willing to run through all the options with you to suit your requirements
Market Ready Service
If you are looking to move but haven't found the right property yet then this could be the service for you. If the right property comes along then these days you need to be in a proceedable position to make an offer that will be accepted.
By having your property 'market ready' we can have all photos taken, floor plans created and particulars written so that you are literally a click of a button from being on the market yourself. This can save you valuable time should you suddenly find the property you've been looking for.
Viewings
We take the time to sit down with applicants to discuss their individual requirements. We can therefore assess whether your property is likely to meet their needs in order to avoid wasting your time or theirs with unnecessary viewings.
In addition, we do our utmost to ensure that potential buyers have the necessary funding in place and can meet your preferred timescales. This preparation helps us to match buyers with the properties we represent more effectively and maximises the chance of applicants being interested in your property when they come to view it. All viewings are by appointment only and are accompanied at all times with prior arrangement.
Residential Lettings
We are proud to be industry qualified, in addition to being a regulated member of The Association of Residential Letting Agents (ARLA). You will have peace of mind through various Consumer and Client Money Protection Schemes, in addition to Professional Indemnity Insurance. We are also a member of The Property Ombudsman Scheme (TPO) offering an Independent Redress Scheme.
Tenants
All tenants must register their interests with TYNINGS Letting & Property Management, we will discuss their current situation and match them to one of our properties. Applicants will be thoroughly screened and referenced. Viewings can be mutually agreed for hours/days outside of core office times.
All of our tenants will be formally checked in/out of their property and provided with a property welcome pack. As with our landlord services, we will ensure effortless management of your tenancy regardless of the duration. A comprehensive tenant guide and fee structure is available upon request.
Letting Only
Ideal for landlords with the capacity and desire to fully manage their properties (from dealing with rent collection to managing repairs and maintenance), however require assistance with the following; undertaking a proactive marketing campaign to source suitable tenants, commissioning the relevant legal certificates and checks*, conducting accompanied viewings, screening and referencing prospective tenants and promptly negotiating, executing and exchanging tenancy agreements. As well as securing deposits in accordance with the legislation, supplying an independent inventory* and conducting a check in.
*Additional charges will apply
Fully Managed
This dedicated fully managed service offers Landlords the variety of benefits outlined in both the Letting Only and Let & Rent Collection services, in addition to acting on the Landlords behalf for the duration of the tenancy.
We will ensure the effortless management of your property/portfolio. Property inspections will take place every six months providing you with detailed updates and reports. Independent inventories* will be conducted in addition to check in/out and dealing promptly with maintenance/repair matters and tenant queries.
*Additional charges will apply
Our Services
Included with all our services we offer a comprehensive, no obligation rental valuation encompassing all comparable and varying market conditions. In addition to providing informed and accurate advice on your obligations and legal requirements as a Landlord. We offer an entirely flexible and personable approach.
Let & Rent Collection
This level of service offers all that is included in Letting Only and is ideal for landlords wanting to manage their properties but require the ongoing services of and agent to administer the receipt and transfer of rent during the tenancy period. In addition to providing statements of accounts and where appropriate negotiate tenancy renewals and conduct a check in/out.
Bespoke Services
As we treat all our clients and their requirements individually and understand that you may want to modify a particular service, in these circumstances we would be delighted to discuss a more flexible approach, or perhaps provide a service that is not listed above, for example an Empty Property or Pre Let contract. Upon request we would be more than happy to provide a detailed list of all our services and associated fees.
Landlord Fees & Charges
Landlords Fees & Charge – click here
Tenant Fees & Charges
Tenant Fees & Charges – click here
TYNINGS Letting & Property Management is an ARLA Licensed member and a member of the Property Ombudsman Scheme.

Company Reg No. 09103349 | Registered Address. Isabella House The Avenue, Combe Down, Bath, England, BA2 5EH
Client Money Protection (CMP) is provided by ARLA. We do not charge VAT as we are not VAT registered. View our CMP Certificate
Propertymark Conduct and Membership Rules
---
Mortgage Service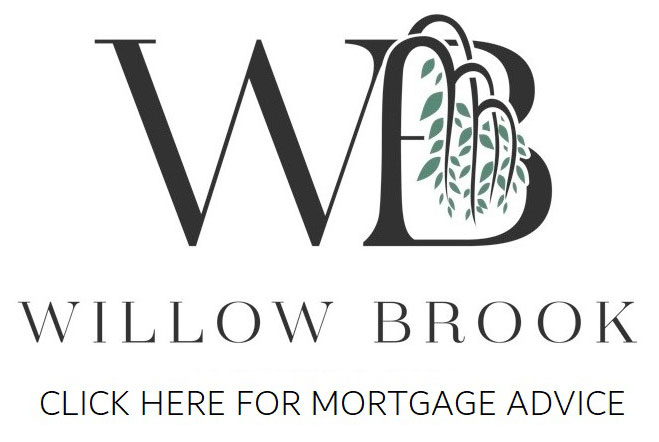 We highly recommend Willow Brook Mortgages who are a family run mortgage brokerage based between Bath and Bristol. Run by Charles and Skye Yuille their team have over a decade of experience helping clients save time, stress and more importantly money on all their mortgage requirements. Their approach is honest and efficient as we have experienced first hand ourselves.
They offer fee free specialist mortgage advice from start to finish, removing the complex mortgage jargon along the way. With access to over 100+ lenders they can offer exclusive deals that might not be available directly from any lender.
Whether you are a first time buyer, someone looking to save money by switching your mortgage deal or seeking bridging finance or you have a buy-to-let which needs specialist attention then it is worth a call to let the team do the hard work for you. Alternatively visit their website where you will find useful mortgage calculators and all other relevant information required.
Tel: 0330 555 9414 or visit www.willowbrookmortgages.co.uk